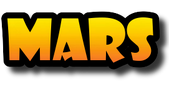 ---
Main Map

Unlocks after the last Terra Morrigan mine: GENERAL'S HEADQUARTERS
MINE
MAPS
VIDEO
FORUM
TILES
ENERGY
CLEAR
BONUS
QUEST BONUS
ADDITIONAL INFO
Mars Orbit
995
2,004,700
200,470
802,000
2,514,000
1
Landing Site on Mars
609
2,101,850
210,185
803,000
2,521,000
1
Martian Base
828
2,354,600
235,460
804,000
2,528,000
1
Martian Cliffs
1,313
2,528,300
250,000
805,000
2,535,000
unlocks 2
Martian Canyon
1,033
2,299,550
230,000
806,000
2,542,000
unlocks 1
Alien Den
723
2,100,750
210,000
807,000
2,549,000
unlocks
1
Caves of Peril
752
1,893,100
189,310
808,000
2,556,000
Martius' House
1,069
2,387,350
238,735
809,000
2,563,000
1
Lost Library
1,519
2,889,050
290,000
810,000
2,570,000
2
Abandoned Workshop
918
2,110,350
210,825
811,000
2,577,000
1 1
Space Ark
73
212,750
20,000
812,000
2,584,000
TOTAL
9,832
22,882,350
2,284,985
8,877,000
28,039,000
Patroness of Air
Unlocks after the last Main mine: SPACE ARK
MINE
MAPS
VIDEO
FORUM
TILES
ENERGY
CLEAR
BONUS
QUEST BONUS
ADDITIONAL INFO
Vault of Air
555
817,650
80,000
-
-
1 1 1
Palace of Egyptian Gods
1,151
2,780,700
278,070
813,000
2,591,000
1
Anubis' Hideout
1,165
2,322,250
230,000
814,000
2,598,000
1
Loki's Shrine
1,108
2,573,900
260,000
815,000
2,605,000
1 2
Red Pack Town
814
2,169,700
216,000
816,000
2,612,000
Rocky Plateau
955
2,471,100
247,110
817,000
2,619,000
Red Pack Prison
1,206
2,444,650
236,000
818,000
2,626,000
1
Sacred Pétanque Caves
759
2,021,100
200,000
819,000
2,633,000
Queen Evangeline's Palace
849
2,455,000
237,000
820,000
2,640,000
1
Dust Pack Settlement
1,101
2,475,200
247,000
821,000
2,647,000
Serpent's Nest
548
2,104,100
210,000
822,000
2,654,000
1 1
Craggy Desert
920
2,298,850
229,900
823,000
2,661,000
Queen's Nest
1,540
3,950,250
395,000
824,000
2,668,000
1 11
Smuggler Ship
744
4,048,300
390,000
825,000
2,675,000
1 1
Smuggler Fortress
972
3,812,600
381,000
826,000
2,682,000
1 11
Levitating Mountains
707
4,549,900
455,000
827,000
2,689,000
1 11
Shrine of Air
617
3,290,100
329,000
828,000
2,696,000
1 11
Air Purification Facility
1,729
3,806,200
350,000
830,000
2,710,000
1 11
TOTAL
17,440
50,391,550
4,971,080
13,958,000
45,006,000

1

will be used in the Patron of Water mine: Wet Pack Settlement.
Patron of Water
Unlocks after the last Patroness of Air mine: AIR PURIFICATION FACILITY
MINE
MAPS
VIDEO
FORUM
TILES
ENERGY
CLEAR
BONUS
QUEST BONUS
ADDITIONAL INFO
Vault of Water
580
964,600
96,000
831,000
2,717,000
1 3
Ancient Baths
601
2,410,200
227,000
12
Water Treatment Plant
1,470
3,543,601
350,000
832,000
2,724,000
11
Forgotten Shipwrecks
827
2,506,850
250,685
833,000
2,731,000
1
Wet Pack Settlement
1,217
2,324,800
232,500
834,000
2,738,000
1
Tunnel of Love
589
2,684,750
268,500
835,000
2,745,000
Temple of Water
1,391
3,636,955
360,000
836,000
2,752,000
111
General

Mars Summary
AVAILABLE MINES
TOTAL TILES
ENERGY REQUIRED
AVERAGE TILE COST
CLEAR BONUS
QUEST BONUS


(not always up to date)

36/155
33,947
91,345,656
2,690
9,040,750
22,835,000
73,045,000
AVERAGE RARE MATERIALS
871862
AVERAGE MATERIALS
1,843,5831,1662801,2285,1691,9961,69614,8723,2223,3821,54811823101078184608171,650476562,2065381,40318131129013,190,600
LEGENDA
Gem Amethyst Ruby Black pearl Topaz Sapphire Diamond Black Opal Tourmaline
Tap on these icons for more information:
Treasure Part links to a Map links to a Video links to forum
Power Core Equipment







Each Patron quest-line has 6 mines with a Power core (30 total).
The sections with these Power cores are hard/expensive.
With these Power cores you can buy Special Equipment buildings in the shop.
Patroness of Air
Patron of Water
540
5100
550
5200
Vault of the Patron

Each Patron quest-line has a Vault Mine with loot inside 10 locked rooms.
To unlock the doors requires 10

Keys.
All keys are required to open the central areas of the Vaults
The central areas hold a

Power cell needed in the Main mine Space Ark.
More keys will be found later.
Power Cells


The Main mine Space Ark can not be cleared at first and will likely stay open until the end of the region.
It requires 6

Power Cells. More Power cells later.
One Power cell is found in the Main mine Abandoned Workshop and It looks like the other 5 Power Cells are found in the Patron Vaults.
For each power cell you unlock a piece of the final Tablet


Regional Costume


After the first quest the Mars Explorer costume becomes available.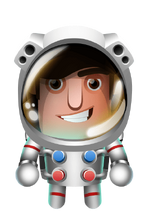 Decorations

Completing each God's quest-line is rewarded with a Hologram Decoration.




Patroness of Air
Find a New Quest

TBD
Sometimes you find yourself without any new quests, tasks or mines to play.


This will never "fix" itself while you wait.
In general each God-questline starts with quests-givers in the city and
the last couple mines start with quest givers in the Temple(s) where the Gods are.
Side quests all start in the City.
Need Help ?


No more tasks? : New quests can be found in CAMP or in the MARS BASE (city button). Have a look at this.



Stuck in a mine, problem solving for puzzles:
most solutions are marked on the maps. For "moving puzzles" you can best use the videos.
click on the map icons listed behind the mines to open maps on the Wiki Google drive.


click on the walkthrough icons listed behind the mines to open a walkthrough article by support on the forum.


click on the video icons listed behind the mines to open a You tube Playlist.


All maps and video playlists are also available on the Maps site. Bookmark it.


Frequently Asked Questions Mars, links to the Forum

Latest known bugs & glitches are reported HERE

Still stuck?


Have a look in the Official Diggy's Adventure Forum and ask your questions there


or consider joining one of the many Diggy-Facebook groups.
In most groups and the Forum you will find very helpful people answering questions fast.

Account Issues, more information HERE

If you still cant figure it out or have a different problem, do not hesitate to contact Pixelfederation SUPPORT
Make sure to include your player ID number, describe the problem in general, which location you are in.
An answer most times within 24 hrs, during weekends can be longer.