Each offer has 5 tiers, increasing in contents and price. You can buy 1, 2, 3, 4, 5 or none at all, but you have to buy them in order. Probably best to see them as a package buy.

There are 5 Pricelevels of the offer (A, B, C, D & E) for each region. Which one shows in your game depends on previous purchases. If you would prefer a different Pricelevel you can contact Support and ask for the one that you want. They will happily change your offer for you providing you have not already bought a tier. This page shows all details from Tiered offers.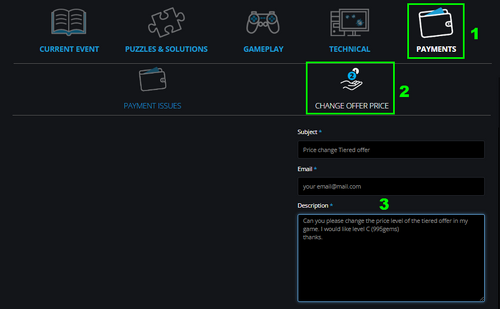 Use the support button found in the game settings-->choose payments -->change offer price
mention the Pricelevel you want in your game.
Tiered offers
jan 26 - feb 2 2023 (id:540)
dec 8 - dec 15 2022 (id:500)
sep 22 - sep 29 2022 (id:456)